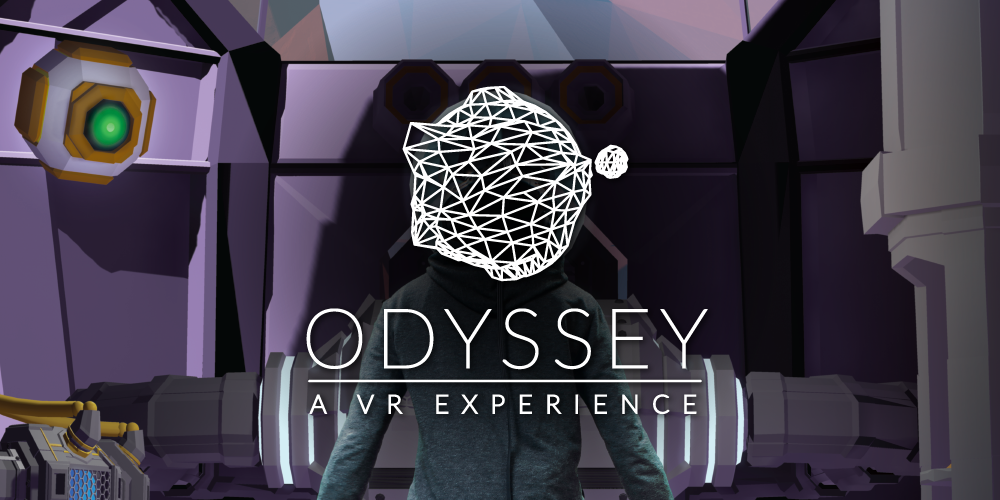 Odyssey (VR)
A downloadable VR Game for Windows
Description
Odyssey is a 10-20 minute VR experience. Your mission is to defend and repair the "Odyssey 4901" ship. With environmental hazards and hostile aliens, will you succeed? This project spanned two semesters in Carleton's Interactive Multimedia and Design program (2016-2017).
***Team***
Akito Roberge (akito@live.ca) - Level Designer & Modeler

Eric Aylward (eric.t.aylward@gmail.com) - Project Manager & Interaction Developer / Designer

Mark Brouwer (markbrouwer24@hotmail.com) - AI Developer, Special FX, & Interaction Developer

Patrick Stevens (patrick.jrstevens@gmail.com) - Game Mechanics, Audio Engineer, & Interaction Designer

Tomiwa Aina (tomiwaafolabiaina@gmail.com) - Lead Modeller, Character Design, & Animator

***Controls***
Only triggers on the Vive controller are required. Player is required to grab / release using triggers, to insert the controller into slots, or a combination of the two.
***Website***
https://teamflatearth.github.io/odysseyvr/

***Playthrough***

Install instructions
Unzip and run the exe! Vive only.